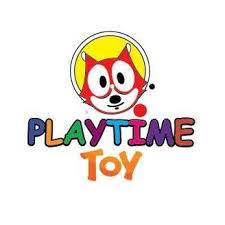 Looking for high-quality and educational toys for your kids? Look no further than Playtime Toys - the ultimate destination for Bangladeshi families who want to give their children the best playtime experience.
At Playtime Toys, we specialize in providing a wide range of toys that are designed to enhance your child's imagination, creativity, and learning skills. Our products are made from high-quality materials that are safe, durable, and age-appropriate, ensuring that your child has a fun and engaging playtime experience.
One of the unique features of Playtime Toys is our exceptional selection of toys for kids of all ages. From infants to toddlers, to preschoolers and beyond, we have toys that cater to every stage of your child's development. Our range of toys includes everything from plush toys and building blocks to puzzles, board games, and electronic gadgets, among others.
We also offer a variety of themes and characters that are popular among kids, such as superheroes, princesses, and animals, to name a few. Our toys are not only fun and entertaining but also provide valuable learning opportunities that help develop your child's cognitive, social, and emotional skills.
Another advantage of choosing Playtime Toys is our commitment to safety and quality. We follow strict safety standards and regulations to ensure that our products are free from harmful chemicals, sharp edges, or small parts that pose a choking hazard.
In Bangladesh, Playtime Toys products are widely available at leading toy stores and online marketplaces. So why not give your child the gift of fun and learning? Choose Playtime Toys and watch your child's imagination soar.