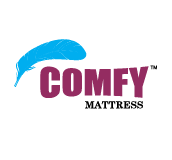 Do you struggle with getting a good night's sleep? Look no further than Comfy - the ultimate solution for a comfortable and peaceful sleep.
At Comfy, we specialize in providing high-quality mattresses and bedding that cater to all your sleep needs. Our products are designed to help you relax, unwind and get the restful sleep you deserve.
One of the unique features of Comfy mattresses is their exceptional quality and comfort. Our mattresses are made from premium materials that provide excellent support and cushioning, ensuring that you wake up feeling refreshed and rejuvenated. Our range of mattresses includes different sizes and types, from memory foam to orthopedic, to suit different preferences and needs.
We also offer a wide range of bedding accessories such as pillows, duvets, and bed sheets that are designed to complement our mattresses and enhance your sleeping experience. Our bedding products are made from high-quality materials that are soft, breathable, and hypoallergenic, ensuring that you sleep comfortably and wake up feeling refreshed.
Another advantage of choosing Comfy products is our commitment to sustainability. We use eco-friendly materials and processes to minimize our carbon footprint and contribute to a healthier planet.
In Bangladesh, Comfy products are widely available at leading home furnishing stores and online marketplaces. So why not upgrade your sleep experience with high-quality mattresses and bedding? Choose Comfy and enjoy the best night's sleep of your life.
There are no products in this section