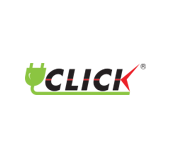 Looking for reliable and affordable electronics for your home? Look no further than Click brand - the go-to choice for Bangladeshi households.
At Click Brand, we specialize in providing a wide range of electronics that cater to all your household needs. From LED bulbs and switches to fans and other appliances, we have everything you need to make your home more comfortable and convenient.
One of the unique features of Click-brand electronics is their affordability without compromising on quality. Our products are made from high-quality materials and are rigorously tested to ensure they meet the highest standards of durability and performance. This means you can enjoy high-quality electronics at an affordable price.
We also offer a variety of sizes and designs to fit your specific needs and preferences. Whether you're looking for a sleek and modern LED bulbs or spacious electronics, the Click brand has something for everyone.
Another advantage of choosing Click brand electronics is our commitment to customer satisfaction. We offer excellent after-sales service and support to ensure that our customers are completely satisfied with their purchase. Our customer service team is always ready to assist you with any questions or concerns you may have.
In Bangladesh, Click brand electronics are widely available at leading electronics stores and online marketplaces. So why not upgrade your home with high-quality, affordable electronics today? Choose Click brand and experience the perfect blend of affordability, quality, and customer satisfaction.